This
post
was originally published on
this site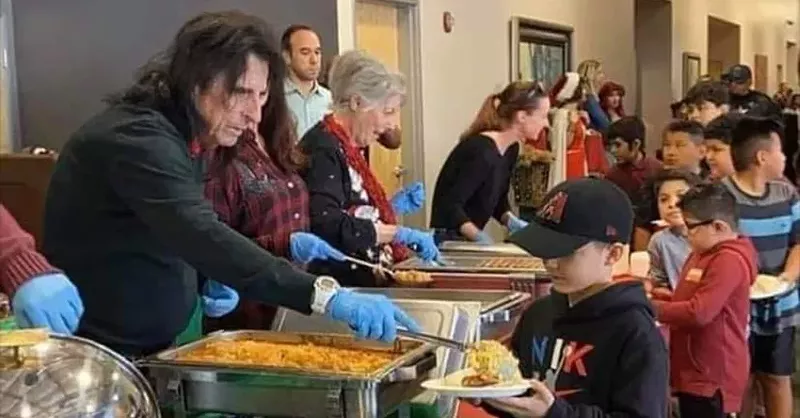 You don't need to look like a "good" person to be a Mr. Nice Guy.
A viral photo being shared on social media on Monday shows the "Godfather of Shock Rock," Alice Cooper, humbly serving food to the needy.
It appears to be an old photo; it also went viral around this time last year, and given the lack of masks, we're guessing it's from before the pandemic. A 2013 post on alicecooper.com notes that Cooper has thrown an annual Christmas party for underprivileged children in Phoenix for many years.
But that's not how social media works.…