Russian Foreign Ministry: Arrested WSJ Journalist Gershkovich Obtained Consular Access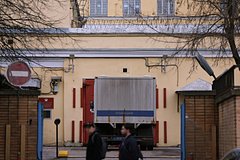 Arrested in Russia to the Wall Street Journal (WSJ) reporter Evan Gershkovich consular access provided. On this subject RIA News the spokesperson said Russian Foreign Ministry Maria Zakharova.
Responding to the question about granting access, the diplomat replied in the affirmative. She did not provide further details in conversation with reporters.